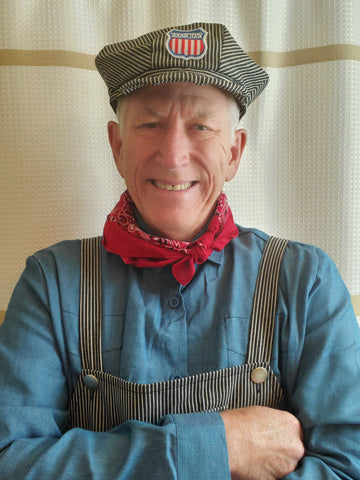 November: Train and Canal Songs
---
---
Some of the most memorable songs in the American songbook feature trains and canals. These new forms of transportation inspired Americans to get on the move! Join Mark and his guitar and sing along to these standards: 
I've Been Workin' on the Railroad, John Henry, Wabash Cannonball, Mystery Train, The Erie Canal Boat Song, The Tragic Tale of Thomas Donnely, and More!
Mark entertains and informs with historical storytelling, humor, and audience participation. Your group will love the interaction, memories, and great music. 
Click HERE to watch a quick video from the Trains and Canals performance.
A former history teacher at Oak Ridge High School and an elementary reading specialist, Mark performs at venues throughout Sacramento, El Dorado, Placer, and Amador counties. Email Mark at mark@penningtonpublishing.com with your contact information to schedule a memorable performance during November. 
---
We Also Recommend